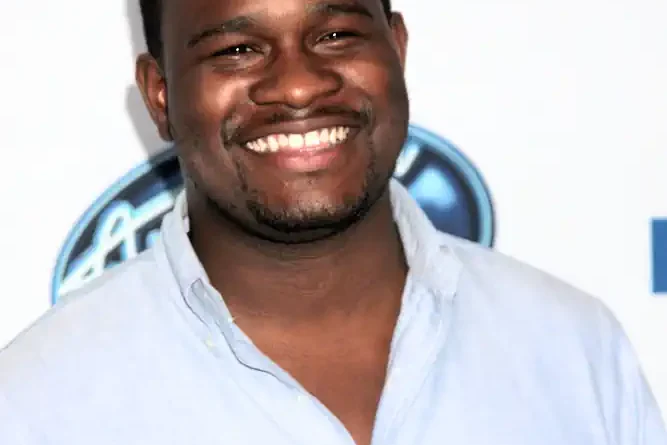 C.J. Harris, a former contestant on "American Idol," has died at the age of 31. A spokesperson for the Walker County Coroner's Office confirmed that Harris suffered a heart attack on Sunday night (Jan. 15, 2023) in Jasper, Alabama. TMZ was first to report the news. People later confirmed that Harris had died of a heart attack.
Many had remembered Harris for his appearance on "American Idol" in 2014, where he made it to the Top 10. Following his appearance on the show, he released an single, titled "In Love," in 2019.
Social media users had speculated that Harris' death was related to the COVID-19 vaccine, however, this was not the case. The coroner's office has not released any further details about the cause of death.
Background
In the 2014 season of American Idol, C.J. Harris was a contestant who made it to the top 6 before being eliminated. He was known for his soulful, bluesy style and received positive comments from the judges throughout his time on the show. He was also praised for his unique voice, that many said it had a raw and authentic quality.
After his elimination, Harris returned to his home state of Alabama and continued to perform and make music. He released a single "In Love" in 2019 and also performed in several local venues and events. He also took part in a charity event that helped to raise money for a local children's hospital.
American Idol
"American Idol" is a popular singing competition television show that first aired in 2002. Contestants compete in various rounds, with the winner receiving a recording contract and the title of "American Idol." The show is known for discovering and launching the careers of several successful musicians, such as Kelly Clarkson, Carrie Underwood, and Adam Lambert.
Contestants typically go through multiple rounds of auditions and performances, with the number of contestants being narrowed down each round. The show features a panel of celebrity judges who provide feedback and critiques to the contestants. The contestants also receive mentoring and training to help them improve their performances.