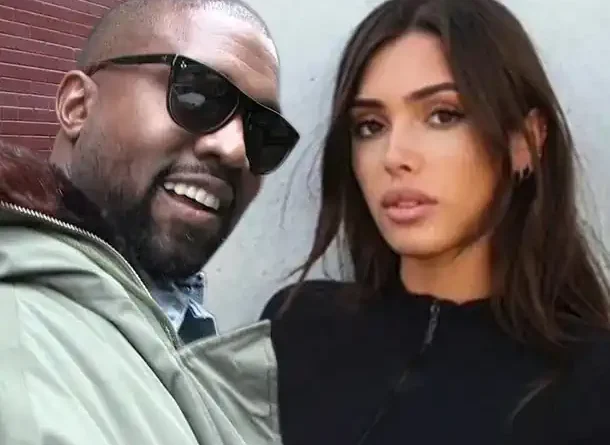 Kanye West, the influential rapper-turned-fashion mogul, is off the market once again. Sources have confirmed that he and Bianca Censori, an Australian YEEZY architect, have recently held a small marriage ceremony. This news comes two months after West finalized his divorce from Kim Kardashian, whom he had been married to for six years.
While details of the nuptials remain scarce, it's clear that West has moved on from his previous marriage and is ready to start a new life with his new bride.
The Kardashian family is said to be confused by the news, having been unaware of the relationship between Kanye and his new bride. He and Bianca have reportedly been together since shortly after his divorce from Kardashian was filed in February 2021.
Nevertheless, Kanye's fans have been quick to express their support for the musician, with many praising his choice of a partner. The fashion mogul cited "irreconcilable differences" as the reason for his divorce from Kim Kardashian back in February 2021, after six years of marriage.
It's safe to say that this news has come as a shock to many, but as always, Kanye has managed to make headlines. We wish him and Bianca a lifetime of love and happiness!
Background
Kanye West is an American rapper, record producer, fashion designer, and entrepreneur. He was born on June 8, 1977 in Atlanta, Georgia.
West began his music career in the early 2000s, producing and writing songs for other artists before releasing his own debut album, "The College Dropout" in 2004. The album was a commercial and critical success, and featured hit singles such as "Through the Wire" and "All Falls Down." He followed it up with several more successful albums, including "Late Registration" (2005), "Graduation" (2007), "My Beautiful Dark Twisted Fantasy" (2010), "Yeezus" (2013), "The Life of Pablo" (2016) and "Jesus is King" (2019) among others.
West is known for his unique and eclectic style, which combines elements of hip-hop, R&B, and electronic music. He has also been recognized for his innovative production techniques and his ability to push the boundaries of the genre. He has collaborated with several other artists, including Jay-Z, Beyoncé, Rihanna, and Kid Cudi.
West is also known for his controversial public persona and statements. He has been involved in several high-profile feuds and has made several controversial statements on social and political issues. He has also been involved in various business ventures, including fashion design, and has launched his own clothing line, Yeezy.
He has been awarded multiple Grammy awards and is considered one of the most influential and successful musicians of the 21st century. West's impact on the music industry has been undeniable, and he continues to be a major force in the music world and in pop culture.