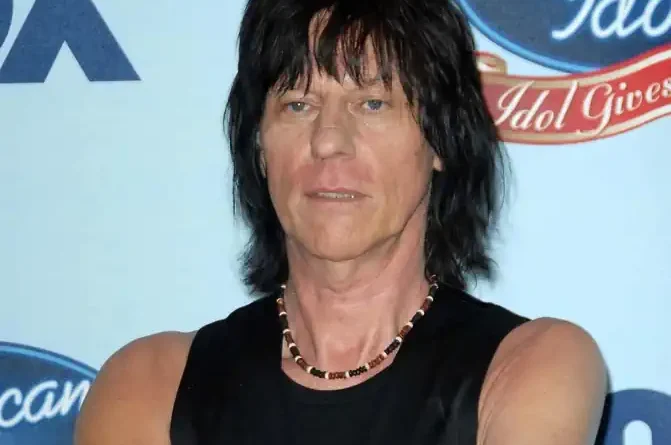 Legendary guitarist Jeff Beck has passed away at the age of 78. Beck's family announced that he died on Tuesday Jan. 10, 2023 after contracting bacterial meningitis. On behalf of his family, it is with deep and profound sadness that they share the news of his passing.
Throughout his career, Beck was widely regarded as one of the most innovative and unpredictable guitarists in rock and roll history, having been inducted into the Rock and Roll Hall of Fame twice.
He was born Geoffrey Arnold Beck in 1944 and rose to prominence as a member of The Yardbirds. Throughout his career, he released a number of highly acclaimed albums and worked until his last days.
Beck's family have asked for privacy during this difficult time and have requested that people remember him for the incredible musician he was.
Background
Jeff Beck was a British rock guitarist, singer, and songwriter, best known for his work as a member of The Yardbirds and as a solo artist. He was born on June 24, 1944 in Wallington, Surrey, England.
Beck began his music career in the early 1960s as a member of The Yardbirds, a British rock band that also featured Eric Clapton and Jimmy Page. He joined the band in 1965, replacing Eric Clapton, and played on several of their hit songs, including "Heart Full of Soul" and "For Your Love." Beck's tenure with the band was short-lived, and he left in 1966.
After leaving The Yardbirds, Beck formed The Jeff Beck Group with Rod Stewart, Ronnie Wood, and Nicky Hopkins. The band released several albums and had hit songs like "Hi Ho Silver Lining" and "Beck's Bolero".
In the 1970s, Beck began a successful solo career, releasing several critically acclaimed albums, including "Blow by Blow" in 1975 and "Wired" in 1976. He also collaborated with several other musicians, including Stevie Wonder and Jan Hammer.
Throughout his career, Beck was known for his experimental and eclectic approach to music, incorporating elements of rock, blues, jazz, and funk into his playing. He had also been recognized for his virtuosity on the guitar, and has been ranked among the greatest guitarists of all time by various publications.
Beck received multiple awards and honors throughout his career, including being inducted into the Rock and Roll Hall of Fame in 2009 as a member of The Yardbirds. He continued to be active in the music industry and had released several albums and toured extensively in recent years.